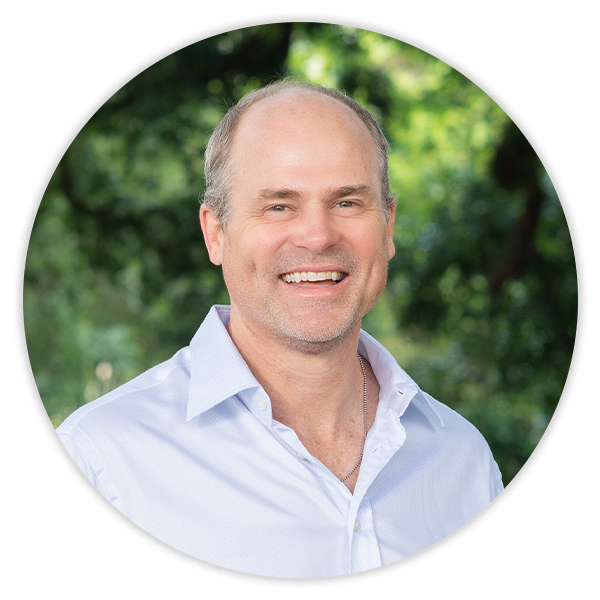 Leo Abel has worked in the financial services industry since 1993. He consistently studies finance and financial markets to discover how to gain greater satisfaction for his clients. Leo graduated from LSU in 1994 with a Bachelor of Arts degree. In 1999, Leo was awarded a CERTIFIED FINANCIAL PLANNER™ certification, or CFP® certification. CFP® professionals must complete extensive training and experience requirements while being held to rigorous ethical standards.
During Leo's nearly 25-year career, he has learned how important his clients' behaviors are in the achievement of their financial goals. In fact, he maintains that their behavior is the dominant factor influencing their financial results. Therefore, he serves as a behavioral coach for his clients urging them to continue behaving in ways that promote wealth accumulation and to avoid destructive behaviors which he and his team have identified and entitled, "the eight great behavioral investment mistakes".
While growing up, athletics played an important role in Leo's life. Through hard work and determination, he earned a coveted spot on the LSU Fighting Tiger football team. Gridiron competition gave Leo valuable firsthand lessons in the importance of courage, perseverance and developing close relationships. Leo has made it a priority to ensure that relationships are at the heart of Abel Hall's team philosophy. He believes in contributing to his clients' best interests through regular contact and remains in touch with them regardless of market conditions. As an independent advisor, Leo brings unbiased and objective advice to Abel Hall's clients, giving them the benefit of a trusted coach and partner.
During Leo's career, he has served the local community through leadership roles on many non-profit boards. Among the many organizations Leo has been involved with, he is past Chair of Catholic Charities of Baton Rouge. Currently, he serves on the finance council for Sacred Heart Parish. Leo is a proud supporter of Catholic High School from which he graduated in 1989. Leo and his wife, Kimberly, have three children, Alex, Ian, and Estelle. He enjoys spending time with his family and close friends, exercising, hunting and fishing.
Back to the Team
Finra Broker Check